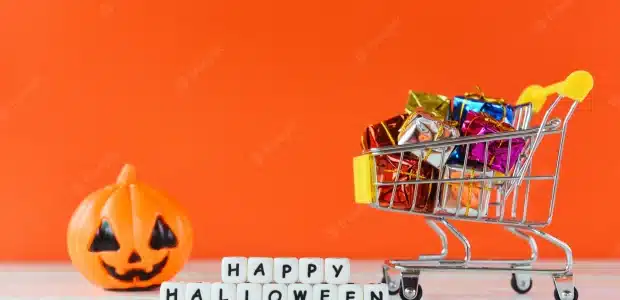 Halloween is a spooky holiday that is celebrated every year on October 31. People dress up in costumes and go trick-or-treating. Some people also like to give out unique Halloween gifts. Here are some ideas if you are looking for Halloween gifts for the upcoming holiday.
What makes a good Halloween gift?
A good Halloween gift is both unique and personal. A special gift shows that you have thought about what the recipient would like, and a personal gift shows that you understand them as an individual.
When choosing a Halloween gift, consider what the person you are giving it to enjoys. If they love horror movies, for example, a DVD or Blu-ray of a classic film might be the perfect present. If they prefer something more light-hearted, then try a festive scented candle or some spooky home decor.
Most importantly, make sure your gift is wrapped nicely and comes with a handwritten note. A small gesture like this can make all the difference in making someone feel appreciated on Halloween.
Spooky gifts for her:
Halloween is the perfect time to show your special someone how much you care with a mysterious gift. Here are some great gift ideas for her that will get her into the Halloween spirit:
A festive Halloween mug filled with her favorite candy.

A personalized pumpkin carving kit with her name on it.

A scary movie marathon Survival Kit, complete with popcorn and cozy blankets.

A cute pair of Halloween socks or slippers keep her feet warm while she's out trick-or-treating.

A festive fall-scented candle makes her home smell like autumn all season long.
Spooky gifts for him:
If you're looking for the perfect Halloween gift for the man in your life, look no further! We've rounded up a few spooky gifts that are sure to please.
For the horror movie buff, we recommend the "Nightmare on Elm Street" DVD set. This comprehensive set includes all seven "Nightmare on Elm Street" films and bonus features like behind-the-scenes footage and interviews with the cast and crew.
If your guy is more into ghosts and hauntings, he'll love "The Ghost Hunters Guide to Haunted Places." This book explores some of the most haunted locations worldwide, including hotels, cemeteries, and even private homes.
How about a pair of glow-in-the-dark skeleton boxer shorts for the funny guy? Or a shirt that says "I'm with Zombie" with an arrow pointing to the zombie bride or groom?
If your guy is more into the creepy side of things, consider getting him a life-size replica of Michael Myers' mask from the movie Halloween. Alternatively, you could wear a scarecrow costume that will give him nightmares.
Try finding something like a coffin table or an electric chair prop for the extraordinary and unusual gift. Finally, we suggest visiting one of America's top haunted houses for the man who loves a good scare.
Spooky gifts for kids:
No matter your child's age, a Halloween gift is a great way to show them how much you care. Here are some spooky gift ideas that will please any little ghoul or goblin in your life.
For the younger set, try a personalized trick-or-treat bag or pumpkin bucket. Fill it with their favorite candy and toys, and they'll be all set for a fun-filled night of trick-or-treating.
Older kids will love a unique gift, like a custom t-shirt with their favorite character or design. You can also find many stores that sell Halloween-themed jewelry and accessories. A new pair of glow-in-the-dark sneakers would be perfect for running around the neighborhood on Halloween night!
Spooky Halloween decorations: 
A Halloween decoration is not complete without a few spooky props. Here are a few ideas to start your Halloween gift shopping.
Halloween wreaths are a popular decoration for the front door. You can find them pre-made at most craft stores or make your own with some fake spider webs and plastic spiders.
Another popular decoration is the pumpkin. You can buy them already carved or do it yourself with a carving kit. Add a battery-operated candle inside for a spooky effect.
Try making a ghost out of an old sheet for something different. Cut two eye holes out of the sheet and put it over someone's head. They will be sure to scare any trick-or-treaters that come to your door!
Halloween costumes:
Halloween is just around the corner, and if you're like most people, you haven't even thought about what costume you will wear. Don't worry. We've got you covered. Here are some outfits that make great gifts.
Zombie:

This classic costume never goes out of style. Zombies are always popular, and they're easy to create with some simple makeup and clothes you probably already have in your closet.

Vampire:

Another popular choice, vampires, are perfect for those who want to be both sexy and scary. You can find vampire costumes in various styles, from traditional to modern.

Witch:

Witches are another costume that is always popular come Halloween time. Opt for a black dress and a pointy hat if you want a more traditional look.
Candy: 
Candy is an essential part of any Halloween celebration. It's the perfect way to show your friends and family how much you care. Here are some tips on how to choose the right candy for your Halloween gift:
Think about what kind of candy your guests will enjoy. Do they prefer chocolate or sweets?

Consider the amount of candy you'll need. A good rule of thumb is to have one pound of candy for every ten guests.

Choose a variety of candy, so there's something for everyone. Hard candy, gummies, and chocolate bars are all great options.

Get creative with your packaging! Wrap your candy in cellophane bags or use festive containers to make it extra special.

Don't forget about the little ones!
Pumpkin carving kits: 
Pumpkin carving kits are a fun, festive way to get the whole family into the Halloween spirit! They make great gifts, too – perfect for any Halloween lover in your life.
There are many different pumpkin carving kits available, so you can find one that's just right for your family. Some kits come with stencils and patterns to help you create the perfect jack-o'-lantern, while others include everything you need to get started, like carving tools and instructions.
No matter which kit you choose, carving pumpkins is a great way to spend some quality time with your loved ones. So why not give it a try this year?
Conclusion:
In conclusion, consider these options if you are looking for special Halloween gifts for the spookiest holiday in 2022. They are sure to please any fan of the holiday, and they will make your Halloween celebration even more fun. So, don't wait until the last minute to shop for your Halloween gifts – start planning now, and you'll be all set for a spooktacular holiday!